This is a food related post, I love eating and cooking so it's part of everything… one has to eat between good books!
Truffle ~
If you like a nutty, salty umami flavor to takes your taste buds on a trip then this is the ultimate luxury flavor.
Make sure however that you get a quality product, my first run in with truffle oil didn't end well as I hated it in the oil version, the brand that someone got me was semi known to me but the oil tasted a bit rancid, so fresh is key. Even though I had this negative experience years ago my curiosity has been rekindled, first with a Christmas dinner I had with my coworkers in 2009, I got to taste some gnocchi in truffle sauce which was just heavenly; creamy, nutty and
savor in a perfect way,
also very rich and what I soon found out, quite addictive. Then I kept seeing truffles mentioned on the Cooking channel's Iron Chef reruns, I still love watching Sakai, Morimoto, Michiba, Chen and Kobe fight it out with top chefs from Japan and beyond.
So the truffle battle that was judged by God of French food as people call him, Joel Robuchon ( the man is genius, his cookbooks are indispensable in any kitchen, surprisingly non fussy approach to good food) propelled me to look up truffles online…
during the last year's Christmas outing I had some black truffle fries and they never dislodged themselves from my memory, I ended up getting a very nice sea salt with black truffles from Fusion.
They make all sorts of salts, some even have vanilla bean in them, I can appreciate that combo as well, especially if chocolate is involved, but back to buttery truffle.. the salt has been heavenly, I have sprinkled it so far on half the protein and potato dishes, it adds a great nutty kick, and it's strong, but I find myself taking trips to the kitchen to smell it so I can think of new dishes to put it in.
I got some white truffle butter this weekend and I'm planning a fresh pasta with cream, white truffle butter, sea salt, black pepper, parsley, lobster tail and parmigiano reggiano cheese… once I get off the couch I should start it, can't wait.
Truffles are underground mushrooms usually sniffed out by dogs or boars in France and Italy. The rarer white truffle comes from northern Italy's gorgeous Alba while the black one is from France and sometimes from Spain, Italy and also Slovenia and Croatia. These can be bought in many forms.
Brillat-Savarin called them "diamond of the kitchen" and he was certainly onto something, paired well with eggs and potato, used in different cultures this is a very sought out culinary ingredient and life is so short, one might as well indulge and try this at least once, okay maybe twice, it did take me more than one try to love it.
I had to share one of my favorite flavors in this food related post.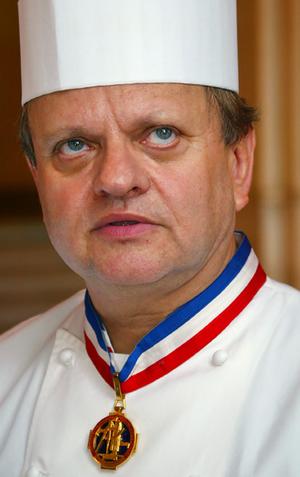 Joël Robuchon
(born 7 April 1945 in
Poitiers
, France) is a world-renowned French chef and restaurateur. He was titled "Chef of the Century" by the guide
Gault Millau
in 1989
[

1

]
and also awarded the
Meilleur Ouvrier de France
(France's Best Craftsman) in cuisine in 1976. He has published several cookbooks in French, two of which have been translated into English, has chaired the committee for the current edition of the
Larousse Gastronomique
, and has hosted culinary television shows in France.
[

2

]
[

3

]
He operates a dozen restaurants in Hong Kong, Las Vegas, London, Macau, Monaco, New York City, Paris, Taipei, and Tokyo, with a total of 26
Michelin Guide
stars among them – the most of any chef in the world.
[

4

]
[

5

]
WIKIPEDIA
Lovely Fusion Truffle Sea Salt